The Design Pallet
is an eco-friendly furniture and home-ware company run by a man called Bruce. Although he says his design motto is "
Function always over form" his pieces are beautiful
and stylish. Not only that, they are made from reclaimed and salvaged materials, so we can feel good about buying them too!
Bruce used to be a corporate guy, but his heart wasn't in it, so he decided to take up an apprenticeship with a wood worker. Since then he says his goals shifted and
he now cares more about creating something that will last for generations than he does about dealing with someone else's revenue forms.
His

favorite piece is the simple side table you can see above. It is made from a very thick slab of salvaged elm supported on four gloss white hairpin legs. Simple, organic and beautiful.
Bruce tries to honor the beauty of each piece of wood when he works with it, adding a bit of modern design and making it comfortable in today's world. He likes this planet, and tries to be a good guest to it by harming it as little as possible - carefully picking his materials, and doing things such as using bee's wax instead of toxic finishes help him to do that.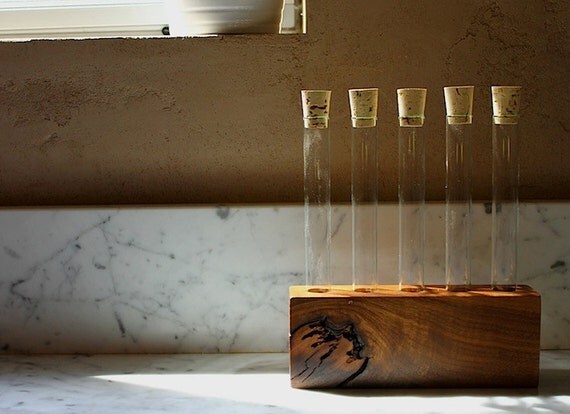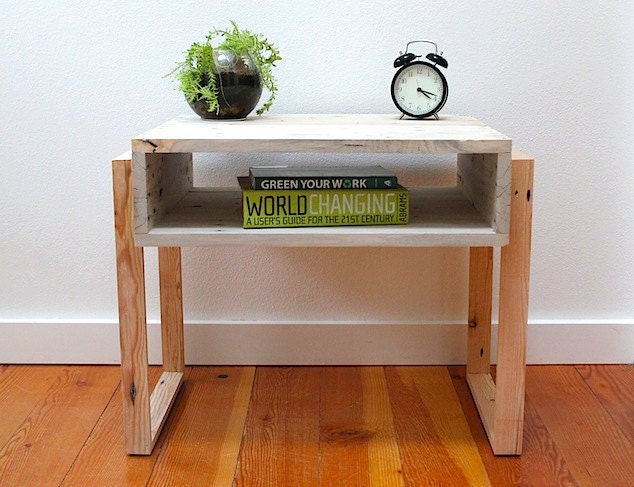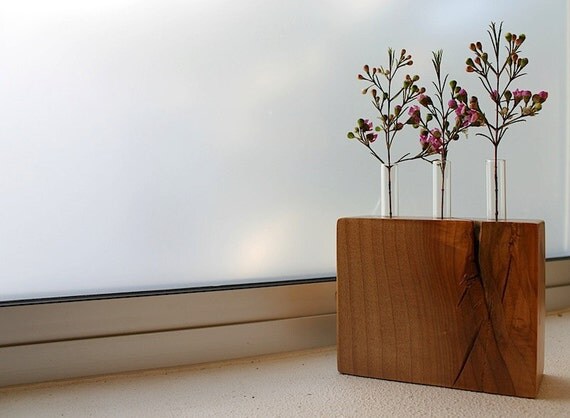 Steph
x